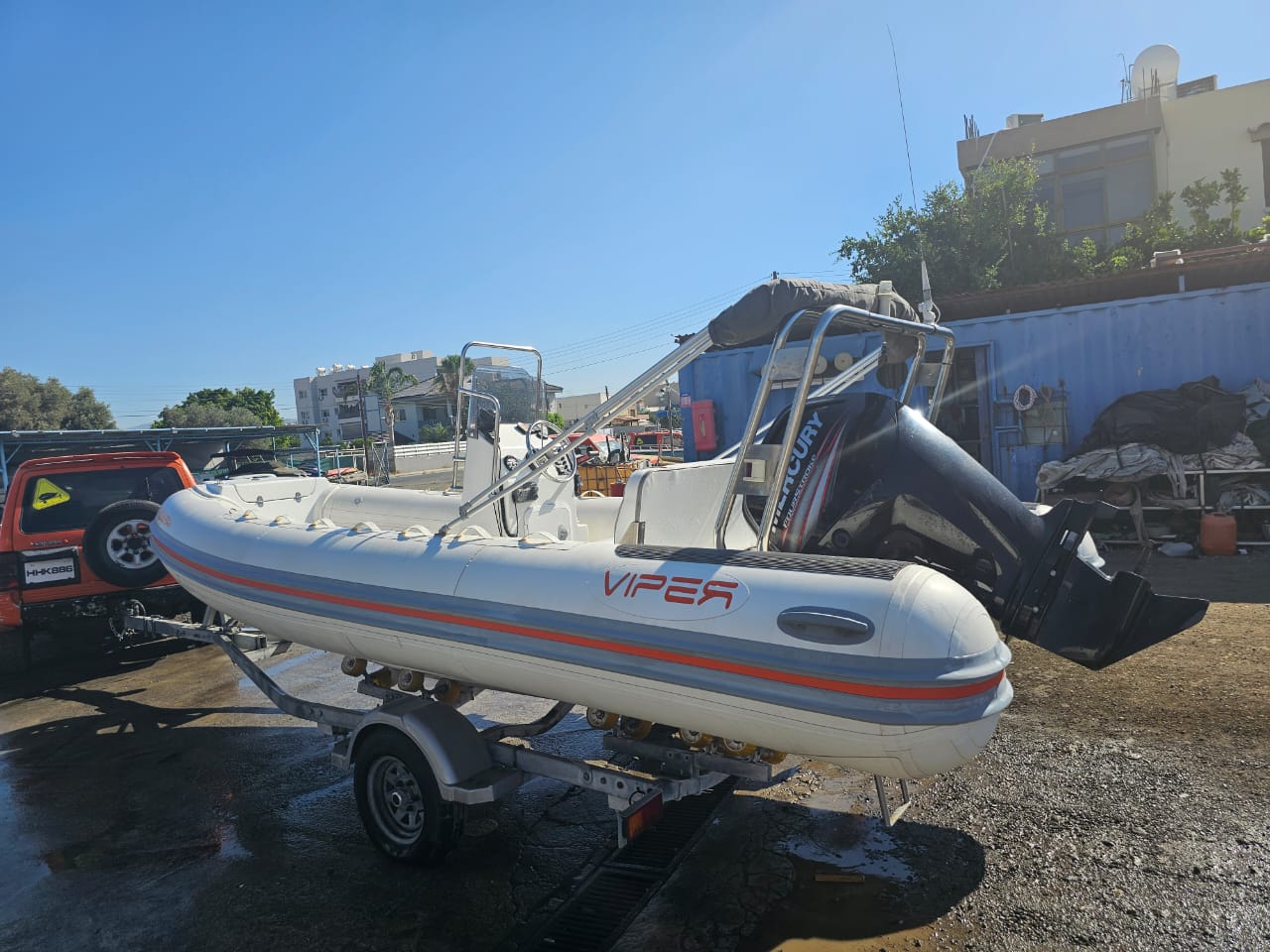 For sale this fantastic used boat from the reputable brand Viper.
 The Viper 550, built in 2015, is a versatile and reliable watercraft that promises an enjoyable boating experience. Equipped with a powerful 115HP MERCURY outboard engine, this boat offers an excellent balance of speed, efficiency, and performance on the water.
The Viper 550 is known for its sturdy construction and attention to detail, ensuring durability and longevity. Its sleek design and spacious layout make it ideal for various activities, such as fishing, watersports, or leisurely cruising.
The 115HP MERCURY outboard engine provides ample power for swift acceleration and smooth handling. Known for its reliability and fuel efficiency, this engine is a popular choice among boating enthusiasts. The combination of the Viper 550 and the 115HP MERCURY engine ensures a pleasurable and hassle-free boating experience.
Price:
€19,000
Specification 
Viper 550

Year: 2015

Engine: 115HP MERCURY (outboard)

Length: 5,50

Beam: 2,43

Trailer: Included

Available for immediate sale.

Excellent condition.

Contact: @diamantidesyachting.com or (+357 25010561) for more information.